Towlr recently frustrated attendees at "N Design", an art-game exhibit in Curitiba, Brazil. Very cool!
Here are some photos of the event.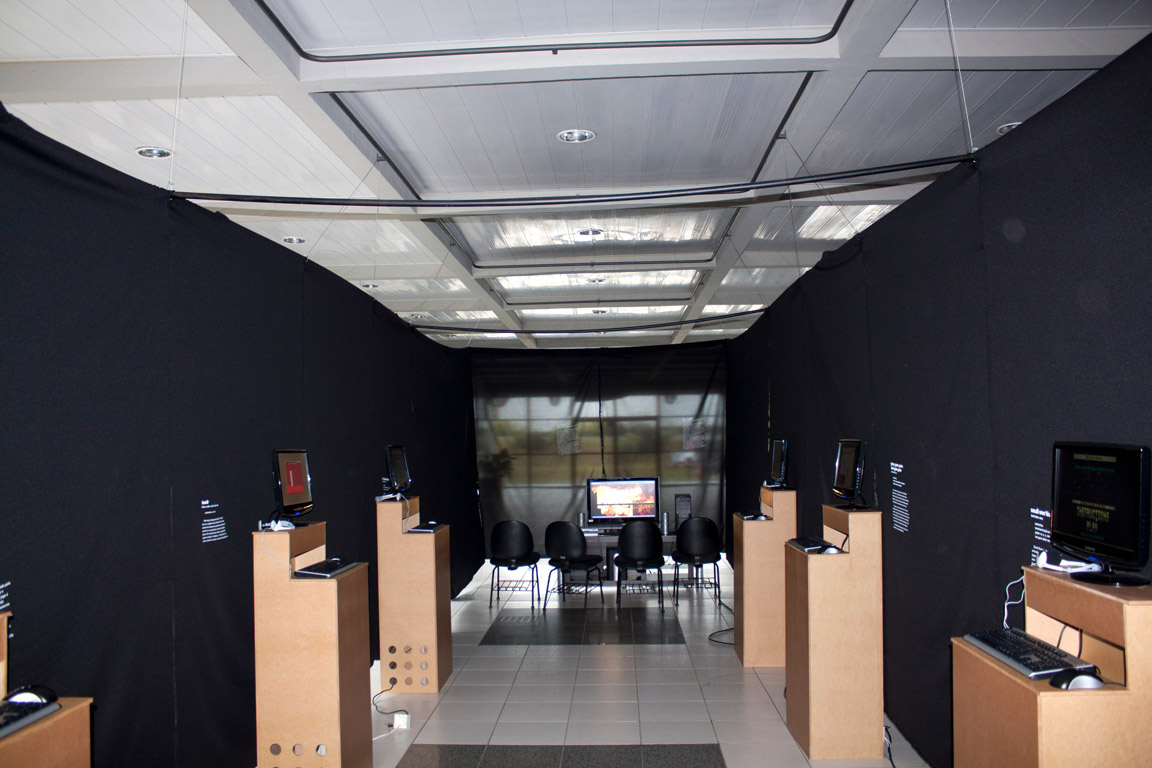 On your left, take note of the bright eye burning red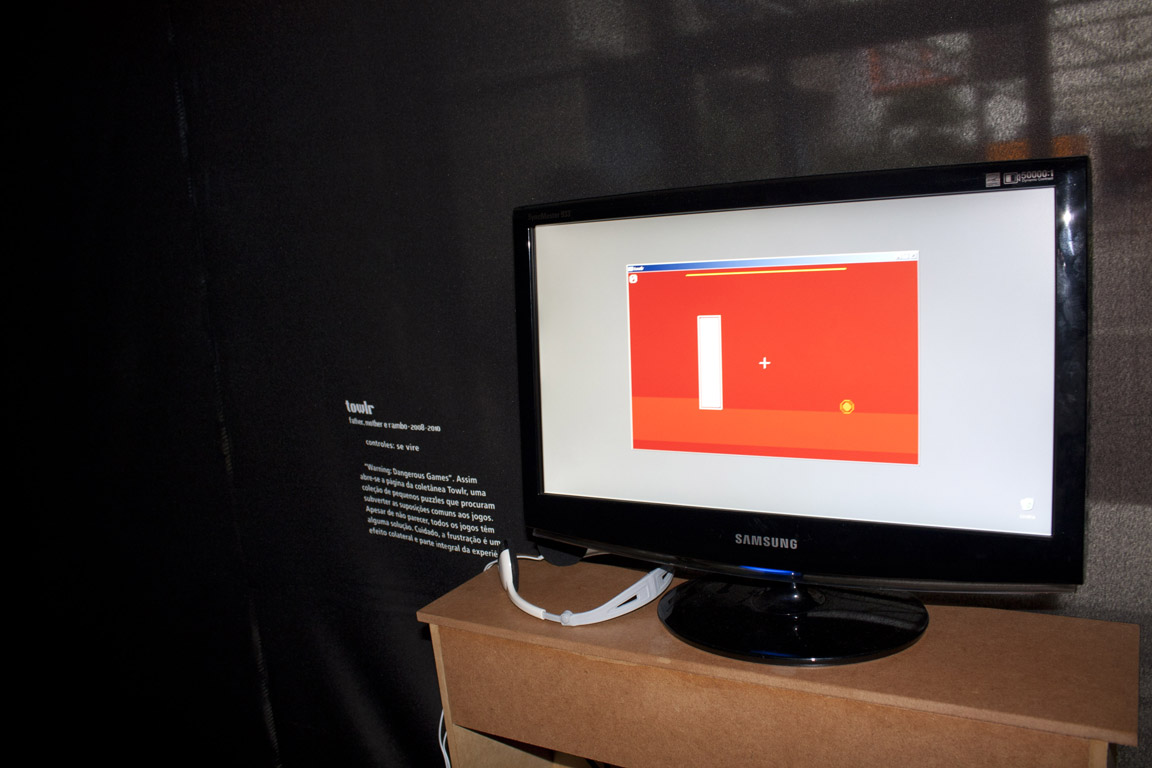 Descriptions floating on the wall – Very classy
Several other favorites were at the event, included a Rohrer game, a Terry Cavanagh game, and of course, Braid.
More details can be found here.